Horoscope - Monthly
ARIES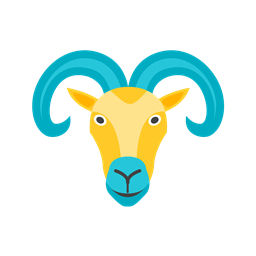 Date : 12/1/2018 - 8/12/2018
Money & Career Horoscope
Timely help of colleagues at the hour of crisis would save you in office. You need to let this team spirit going to achieve higher goals. You''ll use determination, strong will and timeliness to overcome problems at work. Get into a good routine. Make work or health a priority. Don''t put matters of love or money at risk, even if you find yourself under pressure. If you''re looking for credit or a bank loan, there''ll be tough negotiations with fiscal people. If you''re getting into an investment or a scheme, go for it or leave it. Don''t be half-hearted. You''ll have to deal with close attention. This month will bring a change with finances or obligations. It''s time for change in lifestyle with spending, work or physical activity. You''ll be on the verge of a risk or a tough decision. Be whole-hearted. Sort out any differences with your loved one. You''ll need to talk a heated matter through. There''ll be a new venture, one that represents a step up. Make a decision to do something constructive with finance. If you''re doing social stuff, don''t get caught up in other people''s dramas or agendas.
Love & Relationships Horoscope
You are likely to experience a highly exciting romantic encounter. However, there are chances that because of difference of opinions it will not last too long. Therefore restrain yourself by avoiding being too forceful. You and your partner will manage to pacify your desires; you''ll get on well and will feel fully satisfied. There will be some improvement in the sentimental area in general. Your couple life seems to be connected to the public or professional domain. It''s possible that you and your partner share common plans regarding social status and common interests regarding career. It''s also possible that the participation in a public event or joint project will favor love somehow or that friends or advisors will have a special influence on heart problems.
Education & Travel Horoscope
You''re usually a communicative and friendly person, that doesn''t want to offend anyone. Still, you are not in the best mood in this period. We advise you to be careful about the way to express yourself, because you tend to use a violent language and you risk offending someone. Everything is faster and more easily solved with calm and goodwill. If you planned a trip for this period, it''s highly possible to go well.
Health & Fitness Horoscope
In this month making mind receptive to positive emotions like love, hope, faith and optimism would enable you to succeed. Besides that these would enable you to enjoy the happiness of life. Silence is fundamental for nourishing your mind and thereby balancing mental energy. Think of beautiful pictures, listen to music and take a warm bath.
Share this prediction with your friends