Horoscope - Monthly
ARIES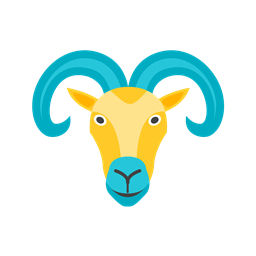 Date : 3/1/2019 - 1/27/2019
Money & Career Horoscope
The month starts out on a beautiful note. Brightening your outlook for an exciting career development. An exceptional offer for a new position may come your way, or you may be singled out for special praise from a high level executive also, there is usually good financial news in the offing, too. So if you want a new job, call a employment recruiter, as there is also indication that you could get outstanding help from a middleman. If you are self-employed, you may get outstanding help from an agent or client who brings in another client. You probably put efforts into your job and that good work you did will pay off soon. Let things work while you wait for opportunity to strike. As an Aries, you never want to hear that it''s time to take a passive stance, but you really do have to be patient while talks go on.
Love & Relationships Horoscope
Your social life will kick into high gear. Watch for an important new friend to enter your life at this time, someone who could easily have a profound effect on your future. If you have been thinking about joining a new club, or if you want to make a difference to a charity or organization to which you belong. In fact, the perfect opportunity should present itself so keep your eyes open. This month your most impressive personal growth will occur through your interaction and participation with friends and new associates.
Education & Travel Horoscope
You will get chance of travelling abroad. You confidence level is on increase. This month is not favorable for students. It is a tough time. Pre-planning and hard work is necessary. You have to put your best efforts so that you can perform well atmosphere of confusion will be created. Long distance traveling is indicated and it is fruitful.
Health & Fitness Horoscope
Your health will be under strain, particularly your digestion - lower stomach - so you may want to switch to light foods. Your hands and wrists will also need protection, so take rest breaks from typing on the keyboard. If you do feel pain, see a doctor, and treat yourself to warm paraffin manicures, the ideal way to sooth and pamper your pretty fingers.
Share this prediction with your friends