Horoscope - Monthly
ARIES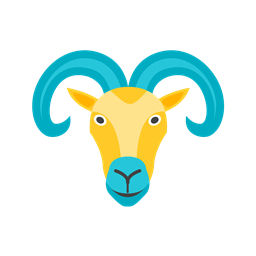 Date : 9/1/2018 - 6/1/2018
Money & Career Horoscope
Gain through profession by hard work and may receive recognition or award of the some type. Advancement in profession and social life is indicated. You will find it difficult to retain money, as you will have tendency towards spending on luxuries and pleasures. This is not a good period for indulging in rash speculative activities. Stick to tried and tested methods in financial matters. You will earn money the hard way, but are likely to spend it happily on pleasure-time activities, enjoying arts, and for pepping your life in general. "Serious investments can wait!" seems to be your motto this month. Put your energies into your work and it will pay off. A change in job or career is advised. Resist getting involved in chaos at work place. Those in business will feel low energies at their workspace.
Love & Relationships Horoscope
In married life there are tensions and troubles. Probably, you would not be capable of maintaining harmonious relations with your spouse. There might be disputes and hot arguments at very small or avoidable issues. Hence, there is a need to make some changes in your attitude and way of communication. This month might provide problems towards children. However, circumstances would be in your favor. You might get expected support of your spouse and other family members. Those are seeking their dream prince or princes would achieve success in their efforts. Overall, after mid of January family atmosphere would be full of happiness and prosperity. This month will provide desired respect and reputation in your social circle.
Education & Travel Horoscope
Some difficulties might be there in regard of education but your hard work would be rewarded. Results might be encouraging. Hence, try to concentrate at your study. It is a not a good time for music, cinema and journeys as concentration might be divert and you may suffer due to a lack of mental peace. Chances of long distance journeys are very high. These journeys might be commercial or professional. Change of residence or native place is also possible.
Health & Fitness Horoscope
A difficult time to concentrate mind, can experience strained relations with teachers, friends or brothers and sisters, there will be hindrances in education such as health or other problems. Chances of long distance journeys are possible. Probably you might go to foreign land.
Share this prediction with your friends