Horoscope - Monthly
TAURUS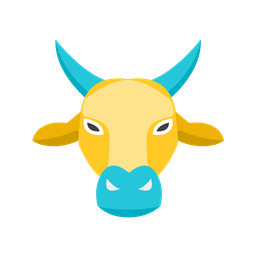 Date : 7/1/2018 - 3/28/2018
Money & Career Horoscope
This month will lend you the determination to accomplish great things. You can reach success if you take advantage of its good influence: seriousness, discipline, determination, courage, firmness and resistance to effort. In everything you take up, as well as in your work or business relationships, try to fight negative influences: toughness, coldness, obstruction, selfishness, hostility, conflicting tendencies. From the financial point of view, things look better for the first part of the month.
Love & Relationships Horoscope
Love is intense and emotional for you the first half of this month. An affair may be very physical and sensuous, and you are focused on just your one love, exclusively. Guard against going overboard about this affair. Even if you feel intense and edgy, keep these thoughts to yourself. Do not try to make your partner over or control his behavior, or it will backfire on you, and you may well blow it. After first half, your will find it easier to relax and lighten up over your love life. Your social horizons should widen, and you will quit obsessing about your current love (or lack of it).
Education & Travel Horoscope
Indications for education and tours and travels are very good. You have a searching and penetrating mind. You will do well in analytical and mathematical fields. All your efforts will be suitably rewarded.
Health & Fitness Horoscope
This month brings high level of energy and good mood. You might have some small problems like concentration difficulties, the weakening of skills and of breathing apparatus. You are under influence of infections and food-poisonings. Drink a lot of water, eat fresh food, avoid cigarettes and alcohol!
Share this prediction with your friends