Horoscope - Monthly
TAURUS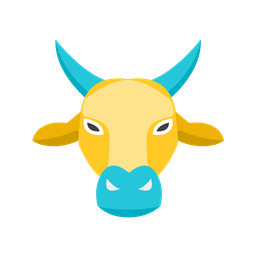 Date : 1/1/2019 - 9/11/2019
Money & Career Horoscope
This month you may need to be careful while dipping your hands into a larger than usual task. Successes and gains from recent projects could make you over ambitious and impulsive. In the first week your experience may be reason enough to edge out the competition for a prestigious project. Emotions run high that could distract you from the real issues and create new hurdles in your progress. The focus continues on grabbing new clientele that seems to be more interesting and profit generating in the second week. Creativity plays a key role in your overall scheme and can help you dream up a wonderfully simple but tempting idea for even your seniors. Mid-month promises greater rewards and gains from short term projects, but not without some mentally challenging moves. Be prepared to make some quick readjustments if the rules change at the last minute. In the last week, thriving opportunities related to communications or technical aspects can be a big achievement. You should be able to handle several different tasks and show off your management skills.
Love & Relationships Horoscope
Friends or group activity may bring confusion. There may be departures, delays with participation, disagreement or misunderstanding. Go carefully for a few weeks and see the other perspective in any disagreement. You''re not always right. You''ll get mobile again after some weeks of frustration when Mars moves forward on Wednesday. Work or career may bring a welcome offer or opportunity. You might meet with people of importance. Give yourself some time outdoors on the weekend.
Education & Travel Horoscope
This is a good period in regard to education. You can get some type of recognition or admiration for the achievements. There are chances of undergoing a pleasant journey. You may go on a foreign tour or some other long trip.
Health & Fitness Horoscope
You are slightly accident prone in the middle of the month. Otherwise, the general health picture is likely to be satisfactory on the whole. Minor ailments can be managed easily with conventional treatments. You should learn to relax to avoid unnecessary mental stress when things seem to be stagnating at the professional front. Take those periods as periods of rest or even as an opportunity to go on long vacations then there will be no cause for undue stress.
Share this prediction with your friends