Horoscope - Monthly
TAURUS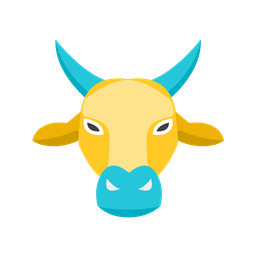 Date : 4/1/2018 - 12/25/2018
Money & Career Horoscope
The professional career is not the top priority for you, as you are more preoccupied now with the relationships to those around you, family and friends. Emphasizing precisely the fact that the relationships with the others are important than to professional success. If youíre looking for a job, there are good chances of you finding something to like. Money is good, especially in the former half of the month. Anyway, you donít seem to be tempted to spend carelessly, and intuition helps you regarding possible investments.
Love & Relationships Horoscope
In love, month seems to be a less pleasant period for you, as it will be marked by changes from one day to another, confusion, minor misunderstandings. There are no serious problems foreseen, but for you nothing is more stressful than lack of order and stability in daily life. What you have to do in this period is be as understanding and conciliatory as possible, so that you bring some input into solving misunderstandings and loosening up the tense situations.
Education & Travel Horoscope
You donít really have time to study, but you manage to communicate very easily so that you can pass the exams you have to sit in this period. Business trips can bring you special satisfactions. There wonít be any important trips, but youíd better take advantage of any opportunity you get to go out with the dear ones.
Health & Fitness Horoscope
Itís more important to avoid stress than to be right. Youíre advised to work as efficiently as you can, without wasting your effort away, and to take care of your health. You ought to temper your aggressiveness towards your colleagues and business partners, even towards the dear ones. Itís highly important to avoid conflicting situations and to reduce stress.
Share this prediction with your friends