Horoscope - Monthly
AQUARIUS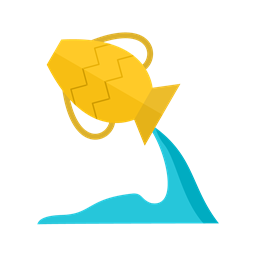 Date : 4/1/2018 - 4/30/2018
Money & Career Horoscope
You shall have to be very cautious about your wealth. Your working efficiency shall increase and there shall be an increase in your physical and mental capability. The necessary capital for executing business plans will be arranged successfully. You are likely to make some big investment. There may be unnecessary expenditures. Increase in income is indicated and your capital will also be enhanced.
Love & Relationships Horoscope
Your social reputation shall get enhanced but you shall have to avoid aggressive speech and argument absolutely. The transit of Mars is giving indications of problems with family members. There might develop difference of opinion with them and you shall have to become very careful about their health too. Try to work in cooperation and support with your siblings.
Education & Travel Horoscope
You shall become more effortful and your efforts shall yield beneficial results also. Inclination towards religious activities would keep you involved in worship, Tantra, mantra etc. Try to keep yourself busy in something creative. You are likely to do well in your education. Your children shall do very well.
Health & Fitness Horoscope
The misuse of drugs will never recover you on the contrary can impair you more. Rest and relaxation are your best medicine. In this way you will remain with an excellent health.
Share this prediction with your friends