Horoscope - Monthly
AQUARIUS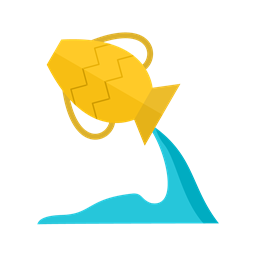 Date : 1/1/2019 - 1/24/2019
Money & Career Horoscope
This will be a month that promises much prosperity and progress. Promotions, exciting travels, and gain through international contacts are on the cards. You will be able to take your life along the right direction by making crucial choices. Speculative activities will prove moderately gainful. You will manage to outwit all your opponents by strategic maneuvers typical of your sign. Speculative activities will be moderately gainful. However, you should avoid stretching your luck too far. There could be some cash crunch due to your locking money in various channels in the middle of the year. Plan your portfolio intelligently and avoid locking all the money in close-ended schemes as you may experience unexpected expenses from time to time throughout the month. Some of you will dispose fixed assets to finance vital projects. Read the fine print while investing in any new scheme so that you are not taken for a ride. Slow and steady is the name of the game. Possess your soul in patience and avoid the urge to take hasty decisions like shifting jobs, or volunteering for deputation to other branches of your work this year. Go with the stream, and you will find that the end of the year holds some special suspense for you regarding your progress. Patience is the key for your success this month.
Love & Relationships Horoscope
Many of you will finally make up your minds to tie the nuptial knot this month. This is a good month for entering into new long-term relationships. Interesting possibilities are foreseen for the single natives of this sign. Married natives looking forward to go the family way stand good chance of conceiving this year. There will be a good opportunity to come into contact with compatible persons in the course of your official duties/ travels. Though your social calendar cannot be termed as "hectic and happening", it is expected to be "highly satisfying."
Education & Travel Horoscope
Students can expect the result according to their efforts. Stars say you are loosing your concentration and becoming lethargic. You are advised to stop helping your friends, help yourself. There are indications of undergoing a long journey, even an overseas one. However, travel-related expenditure may lead to some pressure on the financial front and be a cause for some amount of tension.
Health & Fitness Horoscope
You will enjoy reasonably good health throughout the year unless there are strong malefic factors based on your individual horoscopes. Things generally go your way, and hence you will have no reason for resentments or anxieties, and consequently, you may be expected to be at your best. In fact, sportspersons will win success in their field due to their amazing levels of fitness this month
Share this prediction with your friends