Horoscope - Monthly
AQUARIUS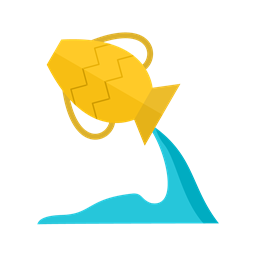 Date : 7/1/2018 - 5/13/2018
Money & Career Horoscope
This is an exciting month for you. Your career moves may be even more wonderfully disorganized than they have in recent weeks. If you haven''t been noticing those "unexpected U-turn" signs you are likely to begin paying greater attention to them as this begins right off with surprising fireworks. Your usual goal of communication will be more than met at this time. Two weeks later, spiritual thought process may confound you just as a heightened sense of practicality pulls you in the opposite direction. At least it is becoming obvious that the universe is trying to tell you something. It may be enough for now just to realize that simple and ultimately inescapable fact.
Love & Relationships Horoscope
This is a month of dreaming your purpose into being. From the very beginning of this month you find yourself wandering among sacred spaces of otherworldly energies. The good news is that these different impulses can work together quite successfully. As the month begins, you are enjoying a vague freedom of action, honoring your ideals in a fresh new way, and responding to the deep call within you of family ties and attention paid to the roots of your being. This is an amazing period for you, when your highest ideals are stimulated and when you are on the verge of breakthrough at each moment concerning what you intend for your future self. There is a fine line between idealism and self-deception and you must also beware at this time of too great a detachment from concrete practicality. This is a time of balance and of the full-flowering of the impulse. You are also empowered to share your vision with others around you now, so that speaking and writing about your feelings will be very rewarding for you at this time.
Education & Travel Horoscope
It might be a typical month for students. A difficult time to concentrate on studies, students can experience strained relations with teachers, friends or brothers and sisters, there will be hindrances in education such as health or other problems. Try to avoid short distance journeys. However, long-distance journeys might bring happiness and prosperity.
Health & Fitness Horoscope
This month may come with a number of health problems. You need to be extra alert about health problems.
Share this prediction with your friends