Horoscope - Monthly
AQUARIUS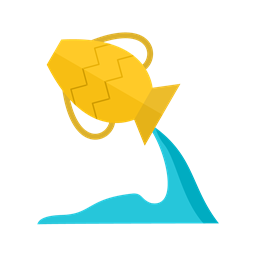 Date : 10/1/2018 - 7/6/2018
Money & Career Horoscope
This month allows you to progress on a steady path towards your goals. Upcoming major changes and organizational responsibilities may place additional demands on your time. You may have to rush to get projects finished. There may be several distractions around you that may not all is bad. You may have a bit too much on your mind and it would be wise to address the vital matters early. Projects in hand may be pushed back as they may not be ready for prime time. Travel related matters may tend to remain closer to base and it may be a challenge to move beyond a certain level. Colleagues or associates can help you look at your goals from a fresh new perspective. Newly acquired knowledge comes in handy that helps you research an upcoming assignment. Making your presence felt is the easy part--maintaining or capitalizing on your newfound status is the challenge.
Love & Relationships Horoscope
It''s about cooperation, even though you''re under stress. There''ll be pressure at work as co-workers or the public tests you. Safety will be a concern at work. Travel, communications or personal interaction will need a cautious approach. A foreign individual will be fiery or difficult. You''ll face defining decisions, hot words or tough negotiations. It''s restless. Financial obligations will be in the frame. Avoid using the plastic on impulse. Avoid secret or hidden machinations as well. Look to the future. Tighten the ship so you can achieve something, long term. Don''t waste time or money on people or situations that aren''t worth it. You''ll encounter someone that''s hostile, controlling or magnetically fascinating.
Education & Travel Horoscope
Although you generally like studying, especially the exact sciences and you''re attracted to anything that is new; you''re not really in a studying mood. Still, you''re willing to make an effort if necessary. You might be taking a training course, but a short one, so that you don''t get bored.
Health & Fitness Horoscope
Fortunately for you, there are no major problems are indicating in this month but there is warning for you to spare your liver. So, beware of food. It wouldn''t hurt if you took a break after the holidays, ate more fruit and drank more liquid - not alcoholic, but natural juice or just tea. Anyway, you don''t have to worry, because we''re not talking about serious problems, but a temporary condition.
Share this prediction with your friends