Horoscope - Monthly
CANCER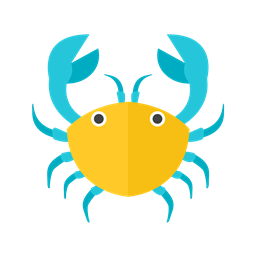 Date : 1/1/2019 - 9/11/2019
Money & Career Horoscope
Gain through profession by hard work and may receive recognition or award of the some type. Advancement in profession and social life is indicated. You will find it difficult to retain money, as you will have tendency towards spending on luxuries and pleasures. This is not a good period for indulging in rash speculative activities. Stick to tried and tested methods in financial matters. You will earn money the hard way, but are likely to spend it happily on pleasure-time activities, enjoying arts, and for pepping your life in general. "Serious investments can wait!" seems to be your motto this month. Put your energies into your work and it will pay off. A change in job or career is advised. Resist getting involved in chaos at work place. Those in business will feel low energies at their workspace.
Love & Relationships Horoscope
You will be gregarious and be the heart-and-soul of any company throughout the month. Your natural tendency towards Universal Friendship acquires a greater sheen this month due to your unusual readiness to open the purse strings along with the strings of your heart. You will spend a lot in merry-making activities in the company of friends or relatives. Extravagant celebrations in the family are on the cards. Family life will be generally enjoyable. This is a good month to marry if you exercise prudence and practical intelligence while selecting your match.
Education & Travel Horoscope
A difficult time to concentrate mind, can experience strained relations with teachers, friends or brothers and sisters, there will be hindrances in education such as health or other problems. Chances of long distance journeys are possible. Probably you might go to foreign land.
Health & Fitness Horoscope
Difficulty in sleep or some problem in lower abdomen is is likely. This is a bad period for the children in the family, a difficult period in relation to health or else stubbornness of their behaviors. Illnesses such as fever, indigestion or heartburn or blood related complications are likely outcomes of this period. The death or a serious illness of a close one or a relative may bring sadness to you.
Share this prediction with your friends