Horoscope - Monthly
GEMINI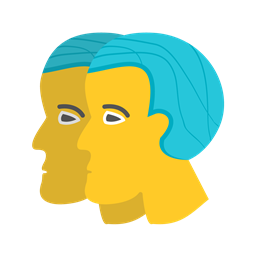 Date : 4/1/2018 - 12/19/2018
Money & Career Horoscope
This month foreshadows a period without special events in the professional area. You wonít come across special obstacles or opportunities. Your success depends mostly on external factors and on the relationships with the others rather than on your initiatives and efforts. Therefore, our advice is to be very diplomat to the others and to your superiors, and to try and adjust to circumstances even if you donít really like it. Financially, youíre very well. You manage to make money in a pleasant way, and speculations look good. This is a period in which bold initiatives and determined action are favored. External factors have a rather limited influence so that freedom of action and decision is maximal. This is the most appropriate period to start new projects or to launch new services or products with utmost changes to succeed. If youíre looking for a new job, there are high chances to find it, even to have more very good options to choose from. We advise you to avoid speculations, as you risk of losing is more.
Love & Relationships Horoscope
Confusions with love/spouse along with some disturbances in family atmosphere are seen for you in this month. You need to keep a control on your words and must not use harsh words to others. Family atmosphere shall remain full of all comforts and happiness.
Education & Travel Horoscope
Your capacity for learning is very high. Itís the best moment to learn new things, things that you have been thinking of for quite a while. You can learn systematically by individual study as well. Long trips are not recommended in this period.
Health & Fitness Horoscope
You are very energetic throughout this month. You have an impressive capacity for work, which will help you solve difficult tasks for others in a short time. If your activity is based on physical effort, you have the chance of setting new records. You might not be capable of "great deeds" anymore and youíd better get some rest. Your energy is overwhelming and itís high time you set free yourself professionally, accomplishing in a day what others need a week for. Beware though not to let yourself dominated by anxiousness and impulsiveness in your relationships at work and at home. You should be more tempered and prudent.
Share this prediction with your friends