Horoscope - Monthly
GEMINI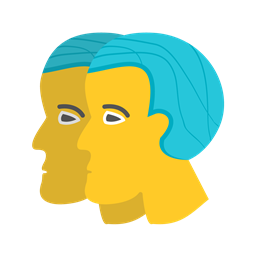 Date : 1/1/2019 - 10/10/2019
Money & Career Horoscope
There could be changes in financial set-up and increase in credit. There could be gain of landed property, acquisition of new vehicles, and realization of long-cherished financial goals or at least a decisive movement towards your long-term goals. Though there could be increased expenditure, your inflows will more than match the outflows. Your naturally careful attitudes with regard to money and investments will help you to make good financial progress. If you have been waiting too long to get that cherished promotion, this could be the year when your dreams come true. This is an excellent month for career matters. You may get promoted and posted to a different location, or you may switch over to a more paying job on a higher designation. There could be great technological advancement or shift in work patterns in your work place, which will be another, factor adding to your career progression.
Love & Relationships Horoscope
Favourite interests or connections may be blighted by disagreement or communication problems. There may be difficulties or absences with friends or associates. If there''s any heat, cool down then talk things over when the time is right. You may clash over views or ideas. In the meantime, you can get on with travel or movement as Mars rolls forward after months in retrograde. Wednesday will see the forward momentum building once more. There may be a formal occasion to attend on Friday. Enjoy an adventure with your loved one.
Education & Travel Horoscope
Good period for the advancement of educational matters. Gain of knowledge, favours from superiors or teachers and success. There are indications of undergoing a long journey, even an overseas one. However, travel-related expenditure may lead to some pressure on the financial front and be a cause for some amount of tension.
Health & Fitness Horoscope
You are prone to ailments brought about by "excesses" this month. Overindulgence in food or drink is definitely not good for your health. Try to exercise moderation in this regard. Try to include more physical activity while on vacations.
Share this prediction with your friends