Horoscope - Monthly
GEMINI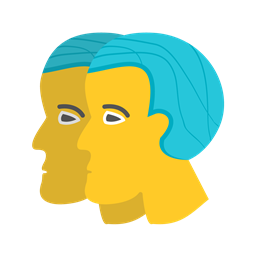 Date : 10/1/2018 - 7/25/2018
Money & Career Horoscope
This month you may find your self-giving a greater amount of energy and resources even in simple matters. If you had found it difficult to focus on priorities, it should all begin to change now. Keep an eye on how you associate yourself, just to be on the safe side. A seemingly promising period may have to wait a while before you can make your move. Plans for an overseas journey may have to sit on the back burner. New information can help you solve a long-drawn project waiting to see the light of day. You may have to think through plans and clear doubts about an upcoming assignment. Connections with people in higher places and future prospects could dominate your thoughts. Don''t let matters that arenít in your hands cloud the real issues causing delays. Month-end you''d do well not to get involved in office politics. Consider the risk factors carefully before acting on a new business offer.
Love & Relationships Horoscope
Get into a romantic groove. Do something for your loved one on impulse. A romantic dinner or outing with your loved one will be the perfect start. You will have serious matters to discuss over home or family concerns. There''ll be a big change, a hard decision or a testing communication to deal with. Live the simple life and get the little jobs done. A healthy workout will lift your spirits. Vary any regular routines you have to raise your interest. This month will bring a new start for your loved one and changes to the household.
Education & Travel Horoscope
This is the right time to dedicate your self to studying these domains or to get involved into artistic or spiritual activities. Analyze your behavior and to be more diplomat in your attitude towards the others and more careful when communicating. Youíll be tempted to take a trip or willing to start studying or start a project. A trip could bring you love or more passion in your relationship, if you already have a life partner.
Health & Fitness Horoscope
Be very careful because you can have health problems. Avoid long physical effort and don''t stay out if the weather''s bad. It''s possible that you lose energy in this period, maybe because you''ve been working hard lately and you''re exhausted. Don''t overlook rest and relaxation from your daily program! It would be very good if you relaxed in the middle of the family.
Share this prediction with your friends