Horoscope - Monthly
GEMINI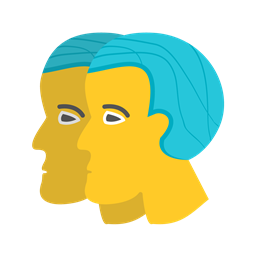 Date : 7/1/2018 - 5/6/2018
Money & Career Horoscope
May get unexpected gains of money or property, building, making, finding or inventing the things of value, income is not bad, but the expenses may also rise over the expectations leading to borrowings. You will gain through the profession by hard work and may receive recognition or award of the some type. You may become leader of the masses. Advancement in profession and social life is indicated. Gain through employment after efforts. There might be delay in your important pursuits. But your confidence will par excellence.
Love & Relationships Horoscope
Your relationship would be much better with your spouse. There will be happiness in your love life. You may have very loving and deep feelings for your lover/beloved. Probably, now you may also convert your love into marriage. There are very high chances, if, you''re unmarried but in love with someone, you may get married. People who are already married will enjoy each and every comforts and happiness along with their life partners. You will find out your married life is going through very pleasant mode.
Education & Travel Horoscope
This month is not favorable for students. It is a tough time. Pre-planning and hard work is necessary. You have to put your best efforts so that you can perform well atmosphere of confusion will be created. Long distance traveling is indicated and it is fruitful.
Health & Fitness Horoscope
During the first half of this month, you would enjoy good health. However later you might suffer due to blood pressure, injuries, diabetes, sugar and some sexual problems. Chronic diseases will also make you depress and frustrated.
Share this prediction with your friends