Horoscope - Monthly
LIBRA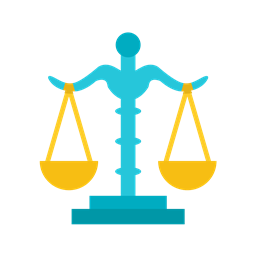 Date : 10/1/2018 - 8/3/2018
Money & Career Horoscope
High energy levels supported by high motivation would enable to complete work on time. However, you will have to be a little innovative in your approach to bring unexpected results for yourself. You have a great capacity for work and you focus on your goals wonderfully. Your ambition and determination will surely take you to success. Material fulfillment comes along as well, as a natural result of involvement. The entire month has a fulfilling potential for accomplishments, praise or money. You are likely to experience a soothing feeling in heart. There are chances that someone will come into your life as a stranger but after knowing and being with you would automatically fall in love.
Love & Relationships Horoscope
The world would seem beautiful and sky more blue as you begin romantic journey. However before embarking on your love ride make a pledge to always share both, bright & cloudy days with each other. You''ll enjoy a month of emotional thrills. Your power of seduction, affective availability and the number of opportunities in love will visibly increases. Your feelings will be impetuous, whereas events, though exciting, can be rather confusing. Express itself very lively, sometimes even dramatically or excessively. It''s possible that external factors such as career and family interfere quite strongly in your relationship. A change unexpectedly caused by someone in the shadow can re-balance the situation though.
Education & Travel Horoscope
In this month long journeys are indicating. There are good chances that you experience something special and meet important people. Business and education trips are recommended. Great adventurers lend you more courage in everything you do. We advise you to take pleasure trips. You find yourself in the spotlight when your assistance to someone is publicly acknowledged. This is the reward for your loyalty and ability to get things done with perfection. To celebrate the occasion, you could fix something exciting and entertaining with close friends.
Health & Fitness Horoscope
If you decide to take a trip, be very careful and check everything twice. We also advise you to take the usual medicine with you. Being prudent and avoiding useless risks can save you from many troubles.
Share this prediction with your friends