Horoscope - Monthly
LIBRA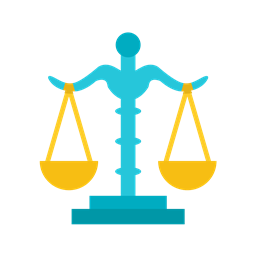 Date : 1/1/2019 - 1/21/2019
Money & Career Horoscope
You might achieve success in your new and important ventures. Your all efforts will be fruitful. Success is just made for you. You have to just go ahead; your desired destination is just waiting for you. Financially, it is finest period, monetary position will very good. Your way of communication and convince to other will be better. Now you may also handling to situation in your favor with your intelligence and sense of humor. Your present and previsions efforts are going to provide strong monetary position. You will have a tremendous confidence to carry pursuits. You will come into contact with official and higher authorities, which may helpful in future. In fact, you should be ready to catch your goal. It is very auspicious period. If, you are in service promotion or other financial, benefits are strongly indicated. This month might create obstacles for those people who are running their business in partnership. Probably, your relations might spoil with each other. Deep analysis of all your operations will be asked of you. Do not trust attractive proposals, which could hide traps.
Love & Relationships Horoscope
Family life will be pleasant, stable, and enjoyable. Many of you will be impelled to tie the knot this year. There could be expansion in the family either by way of marriage, or by birth of new children in the household. Single natives will meet the persons of their dreams this year. Happiness in your general environment will show positively as increased happiness and vivacity when you spend precious moments with your dear ones at home.
Education & Travel Horoscope
This is a difficult period in regard to success in examinations or interviews, doing remedies for Saturn can bring some improvements. There are indications of undergoing some amount of travel. In case you are looking for overseas travel, don''t expect to be gone for a long time. The trip has more chances of being a short one.
Health & Fitness Horoscope
Your health looks very good. We advise you to spare your strength and rest more. Without neglecting your professional activity at its best moment, it is now time to organize yourself thoroughly, to plan everything as efficiently as possible and not to exhaust yourself. You should spare especially your osseous system and your teeth. A massage could work wonders.
Share this prediction with your friends