Horoscope - Monthly
VIRGO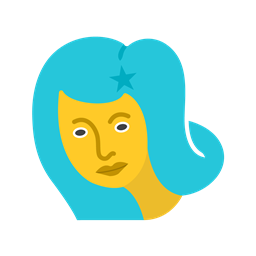 Date : 4/1/2018 - 4/30/2018
Money & Career Horoscope
Determination and motivation, these are the directives that the month gives you. Nothing can make you give up your goals. Your tenacity will be well made use of, your prestige will get stronger and the month will bring you more money. Success does not come easily, but it implies fights and confrontations. In fact, the interactions with the others have a definite influence regardless if it''s about rivalry, contradictions, fights, associations or co-operations. Beyond all this, may bear the promise of an expansion or progress that turns up completely by surprise or from an unplanned direction.
Love & Relationships Horoscope
This is an excellent period for sentimental relationships. If you already have a life partner, you''ll enjoy a second honeymoon. If you don''t have a steady relationship yet, it''s possible that you find your match. You''d better leave work aside and go out more. Accept any get together suggested by your friends or invite them yourself. On such an occasion you could meet a person to like. There won''t be problems within your family, especially due to the fact that you''ll be calm and understanding. You have the chance to give a hand to your parents or brothers.
Education & Travel Horoscope
Good time for studies. You will be very inclined towards studying and you can hardly wait to tell the others everything you have learned. So, this is an excellent period to prepare and sit some important exams. Be careful though not to deal with too many things at the same time because you might not finish any of them! You should also avoid studies that require elaborateness. In this period, short trips are not recommended either. We advise you not to have any journeys unless it''s absolutely necessary. If you can''t escape such a trip, take all the precautions necessary and don''t take any risks. To escape routine, you can take short trips at weekend.
Health & Fitness Horoscope
There is nothing special to complain about. It''s just that your spirits will be rather low. You might feel the need for interiorization or solitude, which is ok, if used for self-analysis, rest, recovering or daydreaming. But if you isolate yourself just to dwell on your doubts and failures or just because you fell like being upset with the world, psychical non-fulfillment can carry along a weakening of your immunity, leading to all sorts of physical problems. By helping the people who really deal with hardships, you''ll be satisfied with yourself and that will work positively on your health and mood.
Share this prediction with your friends