Horoscope - Daily
GEMINI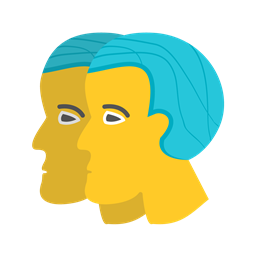 Date : 2/24/2020 - 2/24/2020
Today is the time of spending time with your loved ones. You will get windfall profits and gains. Siblings and close friends are behind you, ready to help. Poetry and literary gatherings hold your interest today. You may need to take the decision of selling off your car or home. Give advice or knowledge to needy person but do not finish the entire work for them. They need to learn to research and try things for themselves. There is nothing wrong with you pointing them in the right direction.
Love: Your relationship develops into something special. Today, you will meet someone special. He/she takes direct entry at your heart. Try your hand at preparing a foodie dinner party for someone special.
Profession or career: It is difficult for you to overcome business challenges during this period. Poor management of your duties could lead to problems. Try and look at your organizational skills and you''ll find great solutions
Health: You could feel aches and pains in your liver and suffer from slow, laborious digestion.
Share this prediction with your friends