Horoscope - Monthly
CAPRICORN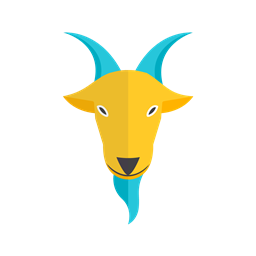 Date : 7/1/2018 - 4/11/2018
Money & Career Horoscope
You're driven by a great ambition and you dream of conquering some important redoubts. You have bold projects, you want to be noticed, to become famous, and for all this you invest a lot of energy and very hard work. The thing is pieces just don't seem to fall into their places as easily as they did in the previous months. You're advancing, but not as much as you'd like to. Be patient, build gradually and the time of great steps forward will come again! Financially, much depends on the way you negotiate and deal your cards.
Love & Relationships Horoscope
Though most people are partying more this month, you are going a little overboard with it. You are in one of your best pleasurable periods, and should take advantage of it. Your love life is happy right now, but you seem more interested in party than serious romance. You will be drawn to relationships that are non-committal, fun, and no-strings-attached.
Education & Travel Horoscope
Indications for education are very good. You have a good retentive capacity and very keen interests in academic pursuits. But for tours and travels, this is not good month. You will lose your hard earned money during these journeys. Unexpected problems and hurdles make you sick for spending your money without any reason.
Health & Fitness Horoscope
You could not be at your best and you could even experience melancholy or pessimism. Physically, you could feel more tired than usual, be less efficient and you could also undergo ailments related to the osseous or articulartory system, teeth, hair, skin or nails. Fortunately, your resistance will not be affected.
Share this prediction with your friends