Horoscope - Monthly
CAPRICORN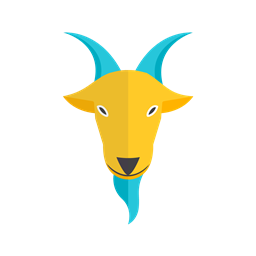 Date : 1/1/2019 - 2/2/2019
Money & Career Horoscope
This is a month when you might be required to take important decisions regarding your life. This could be an excellent year promising much success provided you are willing to work on it. New opportunities will come your way without your seeking them consciously. Changes at work place or at home can be fortunate. Some of you will purchase new homes, vehicles, or at least renovate home/ refurnish office. This is an excellent year for you to take decisive steps forward along the path of progress. Money might flow in and flow out. Acquisition of assets, new fund offers, and stocks are likely to be favourable to you. On the other hand, expenditure will mount for good causes and so you should not worry if you find that you are unable to maintain your savings targets. Many of you will recover sick-debts and also clear credit that you owe to others. Time is ripe to purchase new houses or vehicles. Act on your intuition when it comes to taking important investment decisions.
Love & Relationships Horoscope
This is not the right month for indulging in your romantic fantasies. Tone down the flashier side of your personality, as there is a risk of you being the subject of unsavoury gossips. You should strive to move with dignity in social settings avoiding noisy celebrations, promiscuous petting behaviour with members of opposite gender, and overindulgence in food/ drinks - all of which might land you in controversies. Personal relationships could also be slightly stormy this month.
Education & Travel Horoscope
You might have to face some obstacles in regard of study. Your sincere efforts would be helpful. Success is assured in exams or interviews after little bit hard work. Your mind is splitting in many directions. Burn the mid night oil and concentrate on studies. Humbly accept help and guidance from others. Since of planetary position, chances of journeys are very high. These journeys would be fruitful and commercial. A pleasant trip is almost certain to take place.
Health & Fitness Horoscope
Elderly natives of this sign might suffer from bouts of absent-mindedness (some may even go missing for a short time much to the anxiety of other family members; but of course, they will return), giddiness, and arthritic pains. All natives should take special efforts to maintain regular dietary and sleep routines. Health picture will be normal if you avoid overstraining yourself.
Share this prediction with your friends