Horoscope - Monthly
CAPRICORN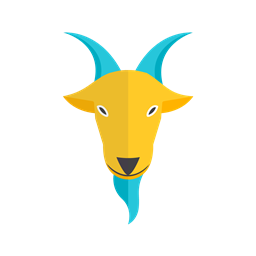 Date : 10/1/2018 - 5/31/2018
Money & Career Horoscope
Naturally, huge expenses; some economies will have to be made. Not necessarily a bad thing, since youíve been on one heck of a spending binge both for yourself and for others. It is a manifestation of your genuine desire to make others happy. Work maintains its momentum, but you cope effortlessly. Your affairs and deals will be seen to come to a satisfying fraction quite smoothly and painlessly. Authorities, bosses, superiors, supervisors see to your welfare and benefit, perks, rewards, promotions, awards, prestige, recognition of your capabilities are all there. But you can; easy money, quick bucks may seem attractive but donít be fooled into making rash investments. In fact, avoid getting overexcited, just donít run too much after them. You fulfill your responsibilities at work and at home and this engender a deep and abiding sense of satisfaction. This is what we humans strive for, anyway.
Love & Relationships Horoscope
As the first week of the month unfolds, you will be amazed at the unexpected fresh information that flows from your deep intuition and that may not even be capable of being rendered into words. As you explore more closely the circumstances underlying your fear of success and the patterns of behavior that no longer serve you, you may come to the bottom of the matter. Your ability to smoothly glide forward, you can get a great deal of information regarding your situation if you pay close attention to everything that is happening to you. You are on the verge of breakthrough in your career and in the way that you show up in the world in general, and this pivotal month provides a pivot for activity that will only complete later in the year. You have a great desire at this time to plug yourself more fully into the life of society around you, and you are seeing your way through to doing so. Of course you must mediate between the extremes of merely sticking your toe into the water and diving in head-first by dangerous impulse.
Education & Travel Horoscope
You may have a few good chances of sort as well as long distance journeys. However, long distance journeys are going to boost your monetary position. Besides this short distance journeys may also favorable for you. During this month you may do well as per as your study related matters are concerned. You may be fully capable to pay needed attention over the study. Even results would be beyond expectations.
Health & Fitness Horoscope
You may face a number of health problems in this month. You are advised to be extra careful and alert as far as your health related matters are concerned.
Share this prediction with your friends