Horoscope - Monthly
SCORPIO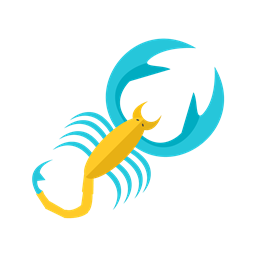 Date : 7/1/2018 - 5/4/2018
Money & Career Horoscope
This month you may need to be careful while dipping your hands into a larger than usual task. Successes and gains from recent projects could make you over ambitious and impulsive. In the first week your experience may be reason enough to edge out the competition for a prestigious project. Emotions run high that could distract you from the real issues and create new hurdles in your progress. The focus continues on grabbing new clientele that seems to be more interesting and profit generating in the second week. Creativity plays a key role in your overall scheme and can help you dream up a wonderfully simple but tempting idea for even your seniors. Mid-month promises greater rewards and gains from short term projects, but not without some mentally challenging moves. Be prepared to make some quick readjustments if the rules change at the last minute. In the last week, thriving opportunities related to communications or technical aspects can be a big achievement. You should be able to handle several different tasks and show off your management skills.
Love & Relationships Horoscope
Favourite interests or connections may be blighted by disagreement or communication problems. There may be difficulties or absences with friends or associates. If there''s any heat, cool down then talk things over when the time is right. You may clash over views or ideas. In the meantime, you can get on with travel or movement as Mars rolls forward after months in retrograde. Wednesday will see the forward momentum building once more. There may be a formal occasion to attend on Friday. Enjoy an adventure with your loved one.
Education & Travel Horoscope
Energize your academic luck with your efforts. Planets are helping you to take desired stream of studies and as well as ready to give you admission in foreign university. There will increase the chances of traveling.
Health & Fitness Horoscope
Difficulty in sleep or some problem in lower abdomen is is likely. This is a bad period for the children in the family, a difficult period in relation to health or else stubbornness of their behaviors. Illnesses such as fever, indigestion or heartburn or blood related complications are likely outcomes of this period. The death or a serious illness of a close one or a relative may bring sadness to you.
Share this prediction with your friends