Horoscope - Monthly
SCORPIO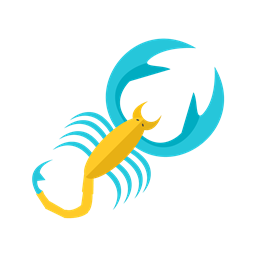 Date : 4/1/2018 - 1/21/2018
Money & Career Horoscope
During this period you will have a positive attitude towards life and will be over confident. You will continue to wield power and authority either in government or public life. Short distance journeys are indicated which will bear fruits due to your hard work. You will spend freely on social and charitable institutions. You have the habit of scattering your energies. You have a good brain and ideas come to you in a flash. You will do well in any mathematical fields. You are likely to have a number of occupational changes but are best suited for public life, government and politics. Your reputation is very important in your field and career. You are very independent, authoritative and at times ruthless. You would do very well in politics, government, army etc. You are likely to change occupations a number of times. You should try to control dictatorial methods and attitudes as you may otherwise become subject to scandal.
Love & Relationships Horoscope
There will be a vigorous interest in parental responsibilities and you are keen to show to family members your faithfulness and commitment. If you have any dispute with your life-partner, this is a best month to discuss all the burning issues. All misunderstandings would be short-out. If you are single and looking for someone, you may fall in love with your co-worker.
Education & Travel Horoscope
There are no important trips in store for you, but you'll most certainly go out more, to meet your friends or just to keep the social relationships close, because they might come in very useful for your career. The main trips that you'll be taking are rather spiritual, and you'll probably take them together with the dear ones. It could be about philosophical or religious issues. This month your friends may spoil your concentration and mental peace. You may not able to perform according to your natural talent. Unexpected obstacles may try to block way of success. Hence, you may have to do hard work. There are good chances of traveling this month. These traveling may be gainful
Health & Fitness Horoscope
You may develop a retiring nature. You may have ups and downs in your health positions, but nothing serious is indicated. You tend to overexert and overtax your strength and are of the self sacrificing nature. Normally fair health is indicated.
Share this prediction with your friends