Horoscope - Monthly
SCORPIO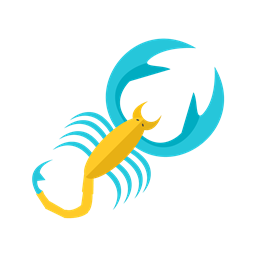 Date : 1/1/2019 - 1/23/2019
Money & Career Horoscope
Nothing is more dangerous than an insecure or jealous coworker. Avoid becoming too chummy. Put on a happy face and do thoughtful little things for others. Make meetings on time and be a listener. Travel for career is likely. You''ll be able to involve your firm in a new opportunity and this will be beneficial financially for many people. If you are an employee, be reliable and responsible. This is an attitude, which will please your superiors or employer. You''ll want to change something at work but won''t know what exactly. Maybe you could improve your organizational skills and speed up your procedures. Youngsters could have a great opportunity to grow. A superior could grant them huge responsibilities.
Love & Relationships Horoscope
Keeping the peace and not stepping on the emotions of others while you do it this month may be somewhat tricky. Family members may need a little extra tolerance and pampering this month. Elderly members require more time and attention no matter what sign they are. Loss or grief may be a part of life and the energies of this month. Stand fast and be a hallmark for members. This month is useful as best days for solving and discussing. Romance does rather well but you may find you live to serve and start to feel like you are holding a partner or lover at times. Rewards from your efforts come as quickly but you will be rewarded. Good news of some kind is likely and may be plans to travel or meeting in exotic locations.
Education & Travel Horoscope
Stars provide positive results for students. All the people would appreciate your hard work and performance. You might obtain good marks in exam or tests. If, you''re pre-paring for interview, you would be successful and result would be cheering. Journeys would be moderately helpful.
Health & Fitness Horoscope
You will have a slight psychophysical collapse and moments of negligence. Use oil of arnica against muscle pains and stiffness of joints. Take a warm bath.
Share this prediction with your friends