Horoscope - Monthly
SCORPIO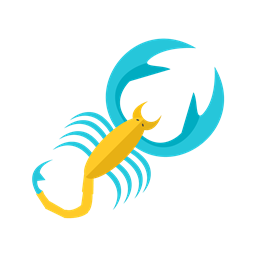 Date : 10/1/2018 - 7/10/2018
Money & Career Horoscope
You can expect some upsets and misunderstandings. Stay calm and keep the doors of communication open if you really want to deal with the challenges. Nose to the grindstone and focus on what''s important. Don''t complain and just do what you must do. The rewards will follow soon enough. You could be in your element and you can shine in your chosen field of activity. While certain duties may leave you little time for yourself, a general feeling of contentment should help you plan for long-term goals. You may find that your ideas conflict with the plans of higher ups and may feel stifled at work. If you wear your emotions on your sleeve then try not to react prematurely and be ready to listen to others ideas as well. You may need to deal with some unpleasant details on your own. Someone may want to judge you at face value and try to make your own decisions.
Love & Relationships Horoscope
Do the things your loved one loves to do. You''ll be under pressure at work or in a health matter and will need hardheaded talk or practical advice. You''ll have to make change in the way you do things, a necessary or enforced alteration in routines. Get steamy with your loved one and enjoy the call of a very private passion, mixed with a touch of your favourite fantasy. There''s magnetism in the ties that bind. Travel, study or legal matters will be the beachhead you''ll have to take. Put smaller concerns aside. You may clash with someone academic, exotic or foreign. Avoid discussing religion or politics.
Education & Travel Horoscope
It''s a good period to go on a trip with your life partner or family. Precisely because your relationship with your family or partner could become tense in this period, it would be better if you were relaxed and willing to discuss. If you have exams to sit or presentations to make then be optimist, you have a great capacity of concentration and your learning abilities are at their best. If you planned to travel in this month, don''t hesitate. It''s a favorable period for long journeys. It''s possible that you go on a trip that implies crossing the ocean or the sea.
Health & Fitness Horoscope
In this month, no special problems there, as long as you avoid excesses and you don''t expose yourself to risks. Give up stimulants (coffee, alcohol, cigarettes) or at least cut them down as much as you can, try not to overdo it with food, especially when it comes to rich, unhealthy fattening food. In case you suffer from anything, take your treatment punctually.
Share this prediction with your friends