Horoscope - Monthly
LEO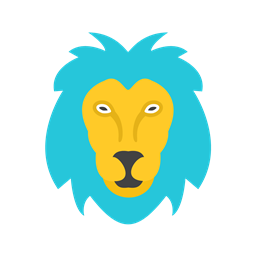 Date : 7/1/2018 - 6/14/2018
Money & Career Horoscope
You might achieve success in your new and important ventures. Your all efforts will be fruitful. Success is just made for you. You have to just go ahead; your desired destination is just waiting for you. Financially, it is finest period, monetary position will very good. Your way of communication and convince to other will be better. Now you may also handling to situation in your favor with your intelligence and sense of humor. Your present and previsions efforts are going to provide strong monetary position. You will have a tremendous confidence to carry pursuits. You will come into contact with official and higher authorities, which may helpful in future. In fact, you should be ready to catch your goal. It is very auspicious period. If, you are in service promotion or other financial, benefits are strongly indicated. This month might create obstacles for those people who are running their business in partnership. Probably, your relations might spoil with each other. Deep analysis of all your operations will be asked of you. Do not trust attractive proposals, which could hide traps.
Love & Relationships Horoscope
You will be gregarious and be the heart-and-soul of any company throughout the month. Your natural tendency towards Universal Friendship acquires a greater sheen this month due to your unusual readiness to open the purse strings along with the strings of your heart. You will spend a lot in merry-making activities in the company of friends or relatives. Extravagant celebrations in the family are on the cards. Family life will be generally enjoyable. This is a good month to marry if you exercise prudence and practical intelligence while selecting your match.
Education & Travel Horoscope
You might obtain remarkable success in exams or interviews. This is very auspicious for your house of education & intelligence & destiny; therefore, as a result of it you shall be getting substantial success in your competitive examinations, because of if you shall win admiration for your intellectual abilities & performance. Chances of traveling are very few.
Health & Fitness Horoscope
You will generally enjoy good health. However, you should be more careful while driving vehicles, or handling machinery during the summer months. Those above 50 years should watch their weight and strive to keep their vital physiological statistics (blood pressure, weight, heart-rate, etc.) within the normal range by regular walk and regulated diet.
Share this prediction with your friends