Horoscope - Monthly
SAGITTARIUS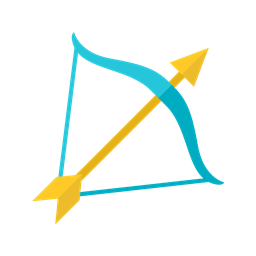 Date : 7/1/2018 - 6/7/2018
Money & Career Horoscope
The month of September will bring increase in your sphere of influence. There will be gain of profits from abroad or from a city different from that of your residence. You will be more inclined towards creative work. There may be some project that may slip away from your hands much to your dislike. You could be interested in investing in land/ house. There could be expenditure incurred on a religious activity. There could be some discomfort during travel. This month not only shows gains in the form of profits, but also increases in your fame and achievement. You will be able to achieve something remarkable using your talents/ abilities. There will be much travel during this period. Your professional activity will become more technology intensive. You will be at your diplomatic best and will be able to take out much from the co-workers/ employees. The business related activity that is located in a different city/ area will cause unnecessary expenditure and the gains coming in from it will be few.
Love & Relationships Horoscope
As the month begins romance and excitement in your life, or at least that ideal, you have tremendous energy available for self-transcendence. You are seeking a new way of being in the world and the solution that seemed unreachable only yesterday appears suddenly as if by magic. Idealism lights your way, and although partnership interaction in your life may be vague at this time, it is certainly stimulating. Your purpose is firmly set on becoming the person you were always meant to be and yet there may be a shadow between you and your goal, a hint of old patterns that used to form part of an important coping mechanism in earlier times but are now simply in the way.
Education & Travel Horoscope
Education wise, you may reap expected benefits. Those who are preparing for higher education; entrance test would be quite successful. Personality development is also indicated by transiting planets. Chances of long distances journeys are very high. Probably, these journeys would be in relation of profession and education.
Health & Fitness Horoscope
Possibly, during this month there will give a number of health problems.
Share this prediction with your friends