Horoscope - Monthly
SAGITTARIUS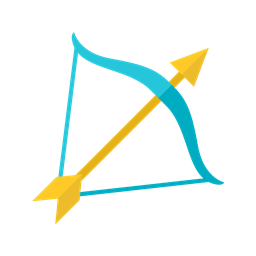 Date : 10/1/2018 - 9/30/2018
Money & Career Horoscope
This month you can expect your ideas to be accepted without objection from rivals or unbelievers. You may want to have more control over matters that aren''t really your responsibility. Refrain from unnecessary embarrassment by taking on more than you can chew. You might do well by following instructions and getting over with the smaller projects. You may find that your best ideas turn up when you work under pressure. There''s a clear need to clean up your surroundings, which may include both people and issues that don''t align with your goals. Associates may not be as genuinely interested as they seem to be. There could be some kind of shift in priorities that help generate positive effects quickly. Time to take the reigns and show who''s the boss, co-worker friends should endorse your work openly. An unexpected event or individual may help you discover what''s most important career-wise. Watch for signs that guide you from deep within and factors that direct you towards them.
Love & Relationships Horoscope
There''ll be friends and good developments but you''ll still have a test to face. There''ll be a clash with someone in authority. You may step up to a new level of responsibility. You will have to deal professionally with a difficult or argumentative individual. Slow down and take some inner and a new start in your personal life. Watch for the drama of love or money though. There''ll be an intense encounter or a power game. You''ll enjoy a chosen interest but will have to talk with business or professional people. There will be a demanding communication and a deal to cut or a tough decision. Keep your temper or there will be harsh words. Take a little dreamtime with your loved one. Sneak in some wicked pleasure or lazy decadence. Creative effort is favoured. Cut away the dead wood of associations or endeavours that no longer serve.
Education & Travel Horoscope
This month favors altruistic and spiritual trips. You have the chance now to get away from the agitated world for a while and spend some time in a quiet place, maybe at a monastery. You could use the time to meditate and reload your batteries with positive energy. Studies should also be spiritually oriented. Self-analysis is essential to you.
Health & Fitness Horoscope
You''ll be ok. Concentrate on friends, on social and group activities and on the involvement in a new and attractive project - all this will have a protective influence on you, will lend you optimism, energize and motivate you. Don''t commit yourself to more work than you can do. Plan your finances in a responsible way.
Share this prediction with your friends